Latest Gallery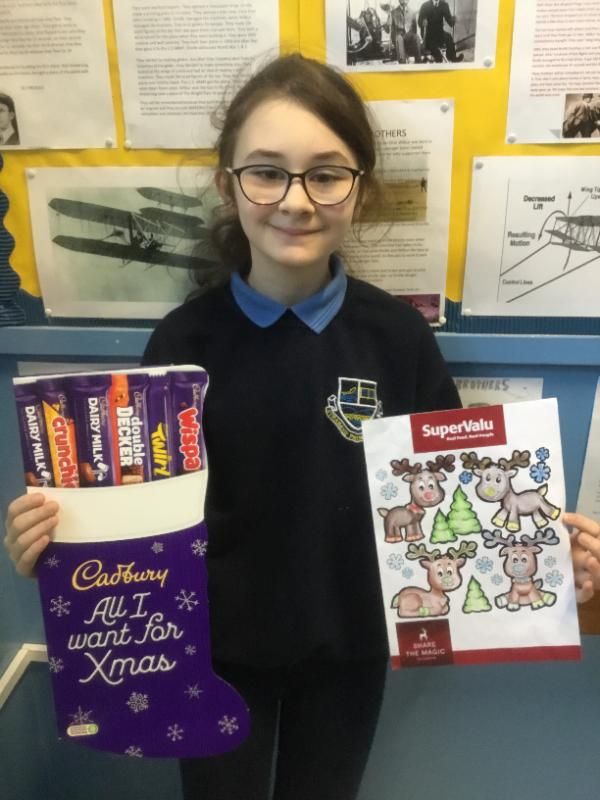 Top Tips for parents
The School is not responsible for the content of external Internet sites. We recommend adult supervision for all links to external sites.
Strabane PS Open Day Tour 2022
School Walkabout 26th February 2021
Community Playgroup - new procedures
New School Enhancement Project announced for Strabane Primary School!
On Tuesday 14th January 2020 the Education Minister Peter Weir announced in Stormont that 18 schools will now advance in planning under the second call to the School Enhancement Programme (SEP). We at Strabane Controlled PS are delighted to receive this news and have been pushing for a number of years to get works done at our school.
The 18 schools will benefit from an estimated capital investment of £45 million.
Our school will benefit from the financial injection of money into the heart of education. Schools are on the frontline of education and have endeavoured to persevere under extremely challenging circumstances. We are already discussing our priorities and at the planning table considering where the money can be used to continue to prioritise the learning experiences and educational opportunities for every child.
Our school is oversubscribed and we have been seeking the progression of a number of minor works applications over the years. We are now ecstatic to be able to consider the finished product with refurbished classrooms and corridors and facilities fit for purpose. It was such a great feeling to be able to tell our pupils, staff, governors and wider community about the announcement and look forward to the final product.
We have been informed that Design work will begin immediately with construction work expected to start in 2022/23.
School Uniform
Uniforms
It is recommended that a fresh school uniform is worn everyday your child is in school. Alternatives will be permitted where it is not always possible to have your child in a clean school uniform every day. Our school suppliers are:
P7 through the years Video
ECO SCHOOLS' GREEN FLAG AWARD
Green Flag Award
I am delighted to announce that Miss Allen, the Eco committee and the entire school have been successful in renewing our Eco-Schools Green Flag on 28/04/2020. Francesca Di Palo was very impressed with our school's work.
Congratulations to all concerned - staff and pupils alike, and not forgetting our caretakers and
many parents who helped our school achieve its environmental targets.
We will hold the flag for two years.
CONGRATULATIONS EVERYONE!!
(ECO committee, if possible can you email Mrs Thompson a photo of you with a message on a piece of paper expressing this great news as Eco schools would like to make a picture collage to congratulate you all. Parents, can you please state that you give permission for ECO schools to share this photo on their website and social media)
Thanks so much!
Family Support NI
Family Support NI has a launched a new and improved website:
This service provides information on all types of family support services including all registered childcare throughout Northern Ireland.
Welcome
Thank you for visiting our school and Nursery website. We hope you enjoy seeing just a snippet of what goes on in our school from day to day.
In Strabane Primary School and Nursery we provide a broad and balanced curriculum for all our pupils. In every classroom the pupils are provisioned with a wide range of learning opportunities, both indoors and outdoors, enabling every individual to stretch to their full potential and experience success. The staff and Governors take pride in high quality teaching and learning and the high expectations for staff and pupils throughout our school and Nursery.
Our aim is to equip the children with the skills, knowledge and values to enable them to become happy, contributing members of our community.
We have an extremely active PTA whom, along with our supportive parents, successfully organise an array of events and fundraisers each year and throughout the year from Hallowe'en discos to summer fetes!
The school has a warm, caring and friendly ethos and this in turn contributes to the nurturing environment you will experience within the school and Nursery.
Every child – Safe, Secure and Successful.
C Thompson
Principal
Strabane Controlled Primary School,
43 Derry Rd, Strabane,
Co Tyrone BT82 8DX
Phone: 028 7138 2510